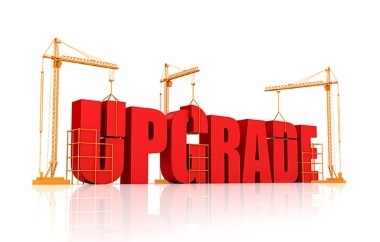 Windows XP and Windows Server 2003…You're Terminated!
In the 1984 blockbuster movie, The Terminator, Arnold Schwarzenegger's cyborg character travels back in time to eliminate waitress, Sarah Connor, whose future son will grow up and lead humanity in a war against machines. An action-packed film filled with twists and suspense, The Terminator reminds us how the remarkable advancements in science and technology will open the doors to much more sophisticated and intelligent computers in the future. When Windows XP was introduced in 2001, it claimed to have all the bells and whistles of its time. With its redesigned graphical user interface, it was more user-friendly than previous versions of Windows, enhancing the end user experience ("XP" is short for eXPerience). While Microsoft stopped selling Windows XP in January 2009, there are estimated to be over 500 million XP users today! All facing the same fate…termination! Since April 8, 2014, Windows XP and Office 2003 have no longer been supported. What does this mean? Well, in a nutshell, this means security, compliance, and compatibility problems for you and your business PCs. The situation is similar with Windows 2003 Server.  This robust server operating system was released on April 23, 2003 and Microsoft support ended July 14, 2015.  Because servers are used by multiple users, the exposures can be even greater than those using Windows XP user machines. Call IT Radix to learn more about how we can handle your technology upgrades.
Security Risks
An unsupported version of Windows will no longer receive software security updates, leaving your PCs and servers wide open to harmful viruses and malware that can steal your personal information and leave you wide open to countless security risks.
Compliance Issues
Vulnerability to security risks will result in an officially recognized control failure by internal/external audits, resulting in suspension of certifications and public awareness of your company's inability to adequately maintain its systems and customer information, thus tarnishing your business' reputation.
Software/Hardware Support
New versions of software and hardware will not be compatible with Windows XP and Windows Server 2003. Additionally, there is no one to help you if you encounter a problem. Technology waits for no one! In Kyle Reese's words, "Come with me if you want to live." Well, it's really not life threatening, but if you want guidance to determine the best way to migrate away from XP, we're here to help take the guess work out of knowing what to do. As always, our aim is to make IT work for you! Ideally, we'd recommend migrating to user machines to Windows 8 to take full advantage of some of the fabulous new security and performance features. However, there may be possible compatibility issues based on your current business environment which may make migrating to Windows 7 a better option for you. For servers, we recommend Windows Server 2012 or considering making the jump to a cloud environment.  Windows Server 2012 has many great features that are significantly enhancing our clients' security and server infrastructure such as replication. It's not too late. Don't run the risk of being terminated. There's no time like the present to make plans to upgrade your technology! Give IT Radix a call today, and we'll help you understand the best option that meets your specific business needs. We'd hate for you to face the wrath of Arnold… Hasta la vista, baby!
Upgrade Your Technology
Let IT Radix help you migrate to Windows 7, 8 or Server 2012! Please fill out this form and we will get in touch with you shortly. Or give us a call us today.