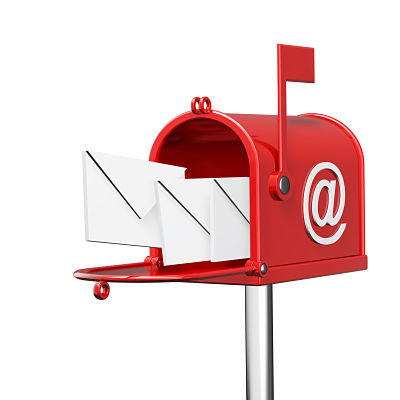 Is your business an email junkie?
Is getting email anywhere,
anytime on any device critical?
In other words, does your business depend on email to succeed?
Here's some startling statistics:
More than 25% of all SMBs believe that they would be negatively impacted after just 1 hour of email downtime.
Approximately 35% of all major outages of in-house email servers result in no email access for more than 24 hours.
35% of email outages come as a result of server failure.
Email is an essential business tool. Email downtime is a huge problem. Because of this, more and more companies are moving to Hosted Exchange email. Want to learn more about hosted exchange and how it could work for your business? Call IT Radix today. How does it work? We provide everything including all hardware and software and we maintain it for you saving you time and money. Your email server is hosted in a high-performance, high-security data center "in the Cloud." You access it securely from any device or computer.
Four Reasons Why You Should Host Exchange Externally
#1 Hosted Exchange Synchronizes Your Email, Calendar and Contacts From Anywhere No need to remote into your office computer. Now, you can securely access your email using a smartphone, tablet or computer.
Delete a message on your phone and it's automatically deleted on all your other computers and devices.
File a message in subfolder on your computer. You can easily access the folder and messages from anything including a smartphone or tablet.
Update someone's phone number, it's automatically synchronized everywhere.
#2 Hosted Exchange Can Give You Big Savings No more hardware, software or maintenance costs. This is all included in a low monthly fee. #3 Hosted Exchange Delivers High Speed, "Always On" Email With redundant power supplies, cooling and Internet connectivity, plus clustered servers, we can guarantee an outstanding 99.9% email uptime. You get all the benefits of a high-performance system without the cost. Even if your internal network goes down, you'll STILL have access to your email, contacts and calendar. #4 Hosted Exchange Includes Automatic Backup and Additional Archiving No more worrying about "what if my in-house server fails and loses email" or a "what if a disgruntled employee deletes all their email". With Hosted Exchange, your email is backed up daily and secured.
Wondering if cloud-based email is right for you?
Get a Free "Cloud Email Assessment" by completing the form below. We'll show the savings and tell you about any hidden "gotchas" to consider for your business. Don't like forms? Call us today for a no-obligation chat with Cathy or one of the IT Radix team members!
Cloud Email Assessment
We would love to hear from you! Please fill out this form, and we will get in touch with you shortly.