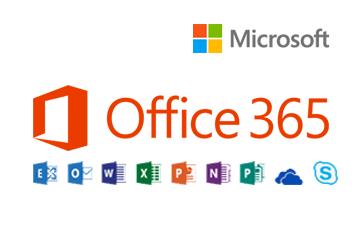 Moving to the cloud – is Office 365 right for your business?
If your current IT environment is not equipped to deal with the rise in use of mobile devices, the need for remote data access, and increasing regulatory and security concerns, it may be time to make the move to Office 365.
Office 365 is a cloud-based subscription service from Microsoft that offers access to cloud tools like One Drive, Microsoft Teams and a whole lot more. SMBs like it because it's affordable and has predictable monthly costs. It also comes with lots of extras. The three different subscription tiers provide varying access to different applications, but all plans can support up to 300 users and come with 50 GB of mailbox storage.
What makes Office 365 an attractive option vs. an on-premise environment?
Regular automatic updates. You are guaranteed the latest versions of applications when you sign up with Office 365 without additional charges. For example, you get immediate access to Office 2019 when it's released.
Improved mobile worker productivity. Office 365 gives you access on any internet-enabled device. Each license covers five phones, five tablets and five computers per user, which means you and your employees can take your office with you wherever you go, whatever you want to carry!
Better connectivity and collaboration. Cloud-based communications systems like Skype or Teams help you hold business meetings at your convenience and streamline internal communication. OneDrive and SharePoint boost internal and external productivity by facilitating collaboration and allowing you to create shareable links to your files and folders.
Reduced security, risk and compliance costs. Features like data loss prevention (DLP) and customized access restrictions come standard with all plan tiers, and additional features like encrypted e-mail, mobile device management and advanced threat analytics (ATA) are available on some.
As with any migration, shifting to Office 365 needs to be done with careful planning and preparation. What specific Office 365 capabilities are the most important for your employees to have? What are your compliance needs?
IT Radix will guide you through a process to create a transition plan that meets your specific business goals. We'll work with you to help you choose the subscription tier that gives you the right capabilities at the right price and ensure a smooth transition.
How can Office 365 benefit your business? Click here to schedule a conversation.