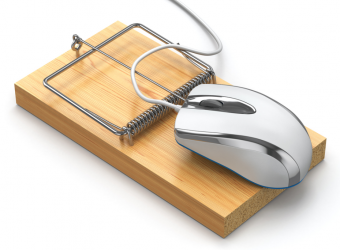 Webinar
10-Minute Tech Talk:
Build a Better Mousetrap
with Office Automation

| | |
| --- | --- |
| Date: | Thursday, January 18 |
| Time: | 12:10pm to 12:20pm |
| | (We will start at 12:10pm sharp) |
| Location: | From the comfort of your own office |
Do you find yourself sighing over a missed sales lead, avoiding a monthly review of your business results because information is not in one place, or simply frustrated over the amount of work needed to get a job done?  Thoughtfully deployed office automation may be the solution.
It's a fact!  Office automation can free up people and resources and positively impact your business success in many ways.  Join us as we explore ways to automate your day-to-day tasks and make IT work for you!
Watch and Learn from the comfort of your own office on Thursday, January 18 from 12:10pm to 12:20pm as we present… "Build a Better Mousetrap with Office Automation."
We will start at 12:10pm sharp. This is a 10-minute presentation, so please join the webinar early.
To register, please RSVP by January 16th by completing the form on the left. If you have any questions, reach out to Paula Stone at 973-298-6908 x809 or email us.
Click here to view our past events.