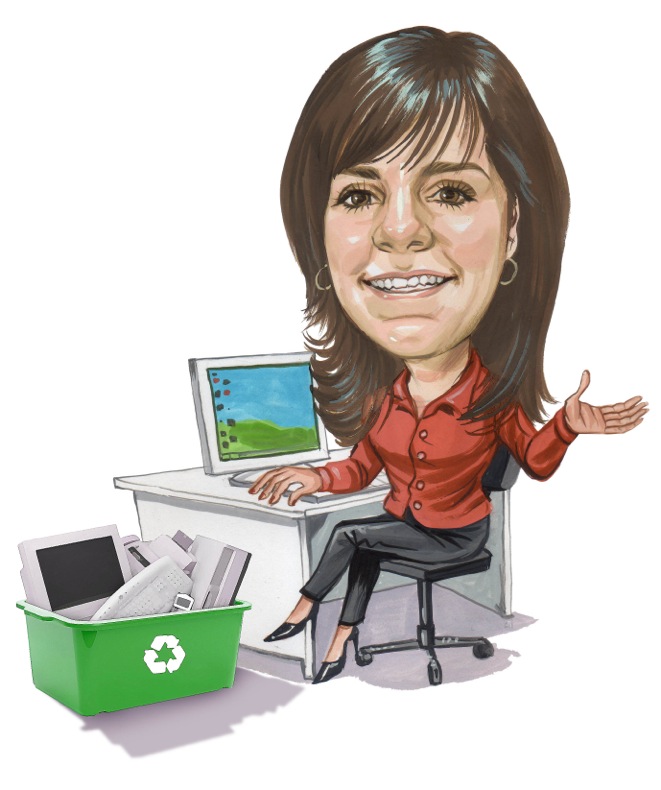 November is

RED

Month

Recycle | Energize | Donate
Free Electronic Recycling in November!
Drop off your items:
10:00am – 4:00pm
November 1st-30th
Recycle…Give back to the earth and keep electronics out of landfills. Safely recycling and reusing electronics helps keep substances like lead and mercury from harming people or the environment. During the month of November, drop off your items (complete list below) at our IT Radix office.
Energize…by doing good. Making a difference is a great way to ramp up the energy in your life—with immediate results!
Donate…Help others in need.

St. Hubert's Animal Welfare Center is a non-profit 501(c) (3) animal welfare organization. Founded in 1939, St. Hubert's operates animal shelters in Madison, North Branch, the Everyday Adoption Center inside PetSmart, Mt. Olive, and the Noah's Ark Campus in Ledgewood. Their nationally renowned Training and Behavior Center offers specialized training classes and behavior consultations. They also house the American Society for the Prevention of Cruelty to Animals (ASPCA) Behavioral Rehabilitation Center—a ground-breaking behavior program for dogs that are victims of puppy mills, hoarding, or other abuse. Additionally, St. Hubert's provides a variety of community services, including pet adoption, humane education, a pet food pantry, low-cost spay/neuter of community cats, a pet helpline, and a professional education series. They regularly advocate for animal welfare legislation and work to engage our community to help us protect animals in New Jersey and beyond.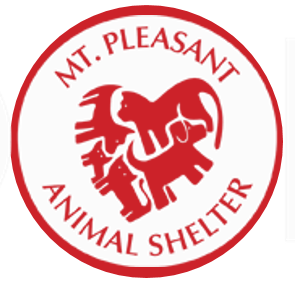 Mt. Pleasant Animal Shelter (MPAS) is a non-profit 501(c)(3) no-kill shelter that is 100% funded by donations. Adoptable cats and dogs reside at MPAS until they find a home. MPAS offers assistance to overcrowded facilities with adoptable animals and participates in a variety of animal rescue initiatives as part of their Shelter Partnering Program. Approximately 90% of their dogs and cats are rescued from facilities that would have been forced to euthanize due to overcrowding. These pets come from shelters both in New Jersey as well as other states where the need is greatest.
Both of these shelters have recently mobilized to help animals from areas impacted by Hurricanes Harvey and Irma.
For every recycled computer received, IT Radix will donate $1.00 to St. Hubert's and Mt. Pleasant Animal Shelter. Maybe your business will consider matching? Together, let's spread some hope this holiday season!
---
Free Electronic Recycling in November!
Drop off your items:
10:00am – 4:00pm
November 1st-30th
IT Radix
49 S. Jefferson Road
Whippany, NJ
| | | |
| --- | --- | --- |
| Cables (all types) | Hard Drives | PCI Cards |
| Cameras | Hubs | Phones and Phone Systems |
| CD Players | LCD Monitors | Portable Electronics |
| Cell Phones | Ink/Toner (Empty/Full) | Power Supplies |
| Chargers | iPods | Printers |
| Circuit Boards | Keyboards/Mice | Routers |
| Computer Chips | Lab Equipment | Smart Phones |
| Computer Equipment | Laptop Batteries | Stereo Components |
| Computer Speakers | Laptops | Stereos |
| Computers | Mainframe Equipment | Switches |
| Cordless Phones | Media Sticks | Telecom Equipment |
| Cords | Memory Sticks | Telephones |
| Dot Matrix Printers | Modems | Testing Equipment |
| Duplicators | Motherboards | VCR's |
| DVD Players | Networking Equipment | |
| Gaming Systems | Pagers | |
Remember, in an effort to secure your private data, it's STRONGLY recommended to erase your hard drive BEFORE recycling your computer.
* * * * * * * * * * * * * * *
We recommend getting a Certificate of Destruction. $10.00 per drive will be assessed. Hard Drives are destroyed with degaussing equipment to ensure that insufficient magnetic remnants are rendered useless to reconstruct data. Equipment is four times the government standard and certified by the U.S. Department of Defense.
If certification is not required, hard drives are physically disassembled.
We cannot accept CRT monitors and TVs as they require special handling.
In partnership with:


Green Vision Inc. is a nationally recognized 501(c)(3) tax exempt program that teaches adolescent students and adults with autism how to properly dismantle and recycle unwanted electronics.
Click here to view our past events.