An
URGENT

Security Warning for any Business Running Windows 7 or Server 2008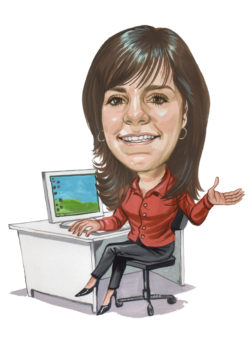 I am Cathy Coloff, the Managing member of IT Radix, LLC. your local Microsoft Certified Partner. As such, we are reaching out to New Jersey businesses that use Windows 7 or Windows Server 2008 to alert them to a serious security risk to their organization and inform them about what they need to do now to protect themselves.
If your organization is currently running Windows 7 on one or more computers and/or if you are running Windows Server 2008, you need to know about a dangerous security threat to your organization that must be addressed.
Please take a moment to read this important announcement.
Microsoft has officially announced that it will retire support on the Windows 7 PC operating system and Windows Server 2008 on January 14, 2020. That means any computer or server with these operating systems installed will be completely exposed to serious hacker attacks aimed at taking control of your network, stealing data, crashing your system and inflicting a host of other business-crippling problems you do NOT want to have to deal with.

This is such a serious threat that all companies housing financial and medical information are being required by law to upgrade any and all computer systems running Windows 7 or Windows Server 2008 because firewalls and anti-virus software will NOT be sufficient to completely protect them.
Unless you don't care about cyber criminals running rampant in your company's server, you MUST upgrade any servers or workstations running these operating systems. And while January 14, 2020 may seem like a way off, updating an IT infrastructure is a large task that takes considerable time. It's important you take action NOW, before it's too late.
FREE Microsoft Risk Assessment and Migration Plan
Shows You the Easiest, Most Budget-Friendly Way to Upgrade
As a local Microsoft Certified Partner, my company has committed to helping businesses by offering a FREE Microsoft Risk Assessment and Migration Plan.
At no cost, we'll come to your office and conduct our proprietary Free Risk Assessment—a process that's taken years to perfect—to not only determine what specific computers and servers will be affected by this announcement, but also to assess other security, backup and efficiency factors that could be costing you in productivity and hard dollars.
After Performing this Assessment...
I'm confident that we will not only be able to expose a number of security risks and issues that you weren't aware of, but also find ways to make your business FAR more efficient and productive. We'll also put together a customized Migration Plan and show you how to painlessly upgrade your old Windows 7 machines and Server 2008 while simultaneously:
Eliminating the need for you to spend a fortune on new hardware and software. We've developed a unique, little-known way for businesses like yours to get a completely new, upgraded network with full help-desk support and services for a very affordable, flat monthly payment. This plan has been extremely popular with our small- to medium-sized business clients because it gives them everything they need without the huge hit to cash flow.
Giving you instant disaster recovery and the peace of mind that comes with it. You'll never lose data or be down for an extended period of time due to a server crash, hardware failure, employee mistake, fire or other data-erasing disaster. Depending on the type of backup you're using now, we might even be able to reduce or eliminate that monthly expense altogether.
Recommending changes to improve your IT infrastructure giving you and your employees the freedom and flexibility to work from anywhere, anytime, on any device.
If nothing else, you'll gain a 3rd-party review of your computer network's security for free.
To claim your Free Risk Assessment and Migration Plan, as well as to get more details, simply complete the form on the top left. Or, if you prefer to speak to me directly about this, call my office at 973-298-6908.
What Do You Have to Lose
I also want to assure you that this consultation will not be a "heavy pressure" sales meeting but a frank and informative consultation that will arm you with the information and facts you need to best address this issue. Should you decide to seek our advice and services after this consultation, we'll welcome that opportunity. However, if you choose to take another direction or implement it on your own, that's fine too.
I would URGE YOU NOT TO PROCRASTINATE: If you do need to upgrade your network, it's best to have it done well BEFORE the end of 2019 to claim the deduction on this year's tax return.
Sincerely,

Cathy Coloff
Managing Member, IT Radix, LLC
Phone 973-298-6908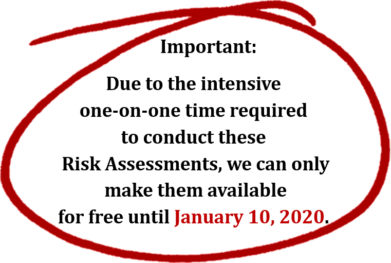 P.S. — If you are uncertain as to whether or not you have computers and servers with the Windows 7 operating system or Windows Server 2008 installed, give us a call. Part of our Assessment will be to run a full inventory and diagnostic of all the servers, PCs and devices connected to your network.

"We, at Mooney-General Paper Company, are a leading supplier of industrial packaging supplies/equipment, food service supplies, food packaging supplies, and sanitary maintenance supplies. Mooney's partnership with IT Radix has been nothing short of stupendous. IT Radix takes a proactive approach to technology ensuring that our current systems work for us while keeping us abreast of where our technology should be heading. They feel like part of the team and genuinely care about our infrastructure and our business."
Matt Baynes
Mooney-General Paper Company
"As a small, family-owned manufacturing company, we appreciate IT Radix's attention to detail and their response time which is very crucial in our business. E&H supplies aerospace manufacturers and MRO companies, and we cannot afford to be off the 'internet highway.' Therefore, we greatly appreciate the expedient service we receive and look forward to continuing to receive the same great service from IT Radix for many years to come! The team at IT Radix goes above and beyond to solve all of our system problems, no matter how big or small. They always come through!"
Alvernia "Ally" Afflitto, VP Operations
E&H Laminating & Slitting Company