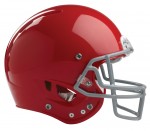 Amy – J-E-T-S…JETS, JETS, JETS!!!
Ashleigh – I don't follow football—we're just not a football-loving household. I'm more of an ice hockey girl myself.
Cathy – Hmmm….does none count? I watch football so rarely that I don't really have a particular team to cheer for.
Christy – I don't really follow football as much as I once did, but I was a Peyton Manning fan. Now that he's retired, I guess I'd have to go with the New York Giants or Jets being a Jersey Girl.
Chuck – I like both the Giants and the Jets. But, if forced to pick one…Giants!
CW – NY Giants! Home team!
Dan – I like the Miami Dolphins because they were featured in the movie Ace Ventura: Pet Detective.
Doug – Whoever is playing against the Giants.
Dylan – Cleveland Browns! I was an Army brat who moved to a different city every two years growing up and my dad was born in Ohio. You do the math.
Fred – I do not have a favorite football team.
Jandy – Honestly, I'm not much of a football fan. But, if I had to choose, I'd pick the collegiate UT since my hubby went to the University of Texas in Austin. Hook 'em Horns! During the Super Bowl I always enjoy watching the Puppy Bowl!
Jim – New York Giants and/or the Minnesota Vikings.
Jo Ann – I've never been a fan of Football. However, my Dad loved football. He was a Jets fan… so I guess if I had to select a team, I would go for the Jets!
Ken – The New York Giants because:
My Dad used to be an usher when they played at the Polo Grounds in the 20's and 30's
My favorite color is blue
I went to their games at Yankee Stadium, The Yale Bowl and Giants stadium as a kid
My favorite player (back in the day) was Fran Tarkenton.
In college football, I like the North Carolina Tarheels, and on Super Bowl Sunday, I also like to watch the Puppy Bowl!
Kris – I never watch football—no favorite for me!
Laurie S. – J-E-T-S...JETS, JETS, JETS! No doubt I bleed (my tattoo) GREEN. My NFC team is the Dallas Cowboys.
Laurie T. – My favorite football team has to be the Philadelphia Eagles. I've been a fan since the Randall Cunningham days.
Marybeth – My football fan passion was at its peak in college—Go Boston College Eagles!
Melissa – Football is big in my house. I am a huge Giants fan and my husband of course likes the Jets. Our 6 month old will be subconsciously rooting for the GIANTS come this football season!
Mike – I didn't realize that people rooted for anyone but the Giants. I come to find out that some people do indeed route for some of the other teams. Hmmm…go figure.
Nina – I watch football--the Jets, Giants and Rutgers--but do not have a favorite.
Pat – Pro—Giants; College—Notre Dame (The Fighting Irish); High School—Lakeland Lancers
Paula – None. But, if I show up in the house wearing another team other than a Giants jersey, I will be thrown out!
Thomas – My support-until-I-die team for real football is Arsenal. But for American football, I am a NY Giants fan.
Tom – Don't watch football or any sports. Sorry! :-/
Tracy – Kansas City Chiefs
Zach – I have been an Eagles fan all my life, which is tough in North Jersey.