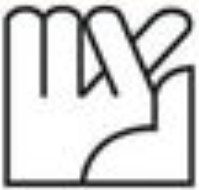 HOST:  Hello again everyone and welcome to To Tell the Truth!  Today we have three contestants each who is prepared to tell us the key reason why organizations today should have a system for archiving email!  Contestant #1…
CONTESTANT #1:  I have a law degree and I can tell you that clearly the most important reason to archive email today is for the purposes of Regulatory Compliance.  Email is a major form of communication today and often includes key information needed for a host of regulatory reasons.  With thousands of compliance regulations affecting organizations all over, the need to archive and, if need be, produce communications is paramount.  The penalties are very severe for non-compliance and litigation is costly.  Large and small organizations have been fined millions by a slew of governmental agencies.  Statutes vary by industry, but generally client and employee records and communications must be archived for many years…even forever!  The Sarbanes Oxley Act (SOX) is one of those all-encompassing statutes that affects many industries and imposes severe penalties on organizations that deliberately alter or delete documents with the intent to defraud third parties.  Additionally the FRCP (Federal Rules of Civil Procedure) dictate that your electronic records may be requested…and that includes email.
HOST:  Well that is compelling, now on to Contestant #2…
CONTESTANT #2:  I am an efficiency expert and without a doubt the most important reason for archiving email is to Enhance Organizational Productivity.  That is by far the greatest advantage to putting in place an Email Archiving System.  In my consulting work I have found many organizations who have wasted hours and even days spending time searching for old correspondence and other things like invoices—either in old manila file folders like the old days and even in old email backup programs.  That is a huge waste of time.  With a professional, enterprise-grade email archiving system, organizations of any size today can simply search through an archive and retrieve the one (or the many) emails they need.  What once took days to find, now takes seconds!  Search capabilities in computing are so advanced today, but they only work if there is a proper system, like an Email Archiving System, in place to allow them to do their magic!
HOST:  Amazing!  Can Contestant #3 weave a different story?
CONTESTANT #3:  I am a consultant who is focused on helping businesses recover not only from major unforeseen events including natural disasters but also from little things like loss of a major customer or employee.  My clients who have had the toughest time getting their businesses back on their feet are those without a plan for Business Continuity and Disaster Recovery.  A solid, professional Email Archiving System is an important part of any such plan I put together for my clients.  Candidly, Email Archiving Systems are a way that help organizations get over the negative effects of staff turnovers and re-organizations.  If there is a system in place for email archiving, then when key personnel leave (for whatever reason) the rest of the organization can easily access these communications and keep operations going.  That is the key!
HOST:  Well this is the time when I usually turn this over to the panelists to see if they can tell who is telling the truth, but this is historic!   For the first time in the history of our game show, all three contestants are telling the straight story!  To tell the truth, each of these three reasons are in fact true and are great reasons why businesses today need an Email Archiving System.  Thanks for watching and tune in next month for more IT tips and techniques to keep your organization running strong!
First published in our August 2016 IT Radix Resource newsletter