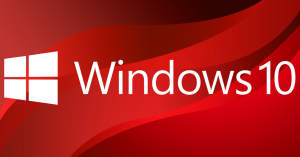 The news is that Windows 10 is free!  But you need to act soon, before the deadline.
Windows 7 or 8 users are eligible for a free upgrade to Windows 10 until July 29, 2016.
After that, an upgrade could cost about $100.00 per PC just for the software.
What are the benefits of moving to Windows 10?
Windows 10 is faster, more secure, and offers a number of new and beneficial features that you can enjoy even on older hardware.
Keep in mind, Mainstream Support for Windows 7 already ended in July 2015.  Security updates only will continue until 2020.
What do you need to know?
Moving to Windows 10 is an upgrade, not just a simple patch.  Before beginning, you should do the following:
Review hardware and software compatibility with Windows 10.  Especially software applications that you use regularly.  Microsoft has included a 'Check my PC' in the Get Windows 10 app to help with checking hardware and software but it's not foolproof.
Windows 10 only supports version 11 of the web browser Internet Explorer (IE).  If you use a website that requires an earlier/lower version of IE, you should research compatibility mode before making a decision.
Backup your machine before an upgrade - especially if you have data stored on your PC.  Ensure you have sufficient disk space to upgrade.
Fully patch your machine with the latest updates.
If you are unhappy, you can roll back to a previous version within 30 days of the install date.  But there can be some things lost in the mix.
The upgrade will take anywhere from 1-2 hours to install depending upon the performance of your machine and your Internet connection.
Upgrade one machine in your office environment before upgrading them all.
Because Windows 10 is a version upgrade and not a standard patch, upgrading to it is outside the scope of our IT Support and Management Plans.
We can help!
Upgrading to Windows 10 is a smart move for a lot of reasons, but it is not without potential complications.
That is where IT Radix can help. If you'd like to consider a project to address the items noted above and then move some or all of your PCs to Windows 10, please call us today.