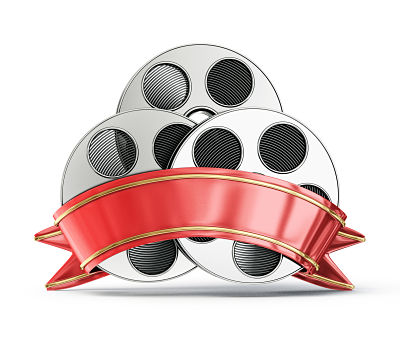 Amy - I really don't have a favorite movie…I can name a bunch that I love but I can't say I like any one more than the others…
The Wizard of Oz
Teen Witch
Labyrinth
Space Balls
Birds (Alfred Hitchcock)
The Dream Team
The Goonies
Super Troopers
Casablanca
Monty Python and the Holy Grail
I can keep going, but the list is truly endless. Mostly the movie love depends on the mood I'm in and who I'm with.
Ashleigh – Young Frankenstein
Cathy – The Princess Bride… It has everything – great story line and morals, adventure, romance, imaginative characters and great humor. What more could you ask for?
Christy – My favorite movies are Step Brothers and National Lampoon's Vacation (1983).
Chuck - Spaceballs!
CW - Jaws, anything by Mel Brooks, Die Hard series, Harry Potter...I'm all over the place.
Dan - My favorite movie is Falling Down. Michael Douglas is excellent in it and it's interesting to see a story from the perspective of a villain who thinks he is a hero.
Doug - Spaceballs
Dylan - My favorite movie is Face/Off. John Travolta is an FBI agent tracking Nicholas Cage and his brother, both of whom are known terrorists and have hidden a bomb in Los Angeles. They manage to kill Nicholas, but now only Nicholas' brother knows where the bomb is and time is ticking. Luckily, the FBI has access to some experimental face swapping technology so John can take Nicholas' face and his new look to find out where the bomb is from Nicholas' brother in prison. But UH OH, Nicholas wakes up in a hospital, then kidnaps the doctor who did the procedure on his face and takes John Travolta's face and pretends to be him with his wife and kids home. He then starts using his status in the FBI to hunt John Travolta wearing his face. It is every bit as stupid as it sounds, and I love it all that much more because of it.
Fred - Weird Science
Jandy – Then and now… Then – The Sound of Music, Now – Elf (Love to quote from it! Can watch it again and again and again and still LOL!) I also love The Shaw Shank Redemption.
Jim - On the Waterfront and Cool Hand Luke
Jo Ann – It's a toss-up between Gone With the Wind and The Ghost and Mrs. Muir. Both movies I watched with my Mom over and over again. Not sure if it's the movie or memories spent with my Mom that makes me love these movies so much.
Joe – I have so many movies that I love. I watch Back to the Future probably 2 or 3 times a year. Also, A Christmas Story every year is a staple for me. I have watched it every Christmas since I was a little kid and never get tired of it.
Ken – Godfather Part II and Goodfellas.
Kris - I truly don't have a "favorite" movie… it depends on the mood I'm in. I can just as easily watch Christmas movies in the summer as at Christmas time.
Laurie S. - Little Miss Sunshine, Dickie Roberts, Bad Moms, Fist Fight
Laurie T. -My favorite movies are crime dramas!
Marybeth - I'm a sucker for a great ending—whatever the genre: Shawshank Redemption, Roman Holiday, The Sound of Music—a little diverse, but classic endings!
Melissa - I have always loved the movie Grease. It's one of those movies I can watch over and over again. The movie Now and Then is another favorite of mine. It's a great movie about friendship and brings back so many childhood memories of summer vacation.
Mike – I would have to say my absolute favorite movie is Armageddon with Bruce Willis. I'm not even sure, specifically, what about it makes me like it so much, I think it is a little bit of everything. The cast is great. The story line is fantastic. There's drama, action and comedy all in the right doses. I have probably watched that movie 20 times or more and never get tired of it.
Nina – I enjoy watching any movie that makes me laugh, as well as all of the Pixar animated flicks. Monty Python and the Holy Grail is one of my favorites; but the one movie I could watch a million times is Moonstruck!
Pat - I recently saw the movie Excalibur. It is old, but it is a movie that I saw a long time ago. It has swords, armor and good and evil fighting. It has spells and Merlin, King Arthur and the round table. Lots of good stuff!
Paula – My favorite movie is Romancing the Stone (note my last name)!
Thomas - I am a big movie watcher. If I get to choose what we are watching, then it is anything Star Wars or Marvel.
Tom – Fight Club
Tracy - My favorite movie is the original Star Wars trilogy [Star Wars (IV), Empire Strikes Back (V), The Return of the Jedi (VI)]. I have seen all the Star Wars movies in the theatre during their original release (yes, I am that old), and it has become one of the few remaining traditions from my childhood to present. As a kid those original 3 movies just blew my mind with all the different aliens on other worlds and the special effects were done in ways that had never been seen before. I own them all on DVD now and I still believe the original 3 movies hold up as great movies after all these years.
Zach – My favorite movie is Forest Gump. It has everything for everyone.