Congratulations, Cathy, for receiving NJBIZ's 2018 Best 50 Women in Business Award!
We are delighted to announce that Cathy Coloff has been named one of New Jersey's 2018 Best 50 Women in Business by NJBIZ, a premier business news publication.  The Best 50 Women in Business award program honors New Jersey's successful and influential women in business who have been making headlines in their field.
As a woman in a male-dominated field, Cathy has established herself as a knowledgeable and competent leader and over the last 10 years has grown her IT Support company to 30+ team members strong.
Cathy is most proud of building a company where people enjoy coming to work, truly enjoy each other's company and have fun, while at the same time helping our clients succeed.  "It makes me happy to be contributing positively to our economy and seeing my colleagues working towards their dreams," says Cathy Coloff.
Please join the entire IT Radix team in congratulating Cathy on this most fitting award. We are proud of her success and are happy to be working side by side with her.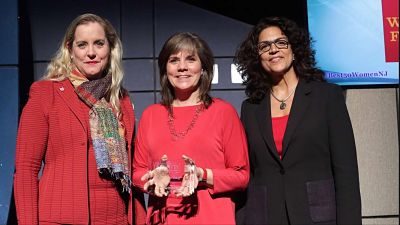 New Jersey's Best 50 Women in Business were selected by an independent panel of judges, based on their dedication to business growth, professional and personal accomplishments, community involvement and advocacy for women in business. For more information about the 2018 NJBIZ Best 50 Women in Business awards program and its recipients, click here.
Click here for additional awards received by Cathy Coloff and her IT Radix team!