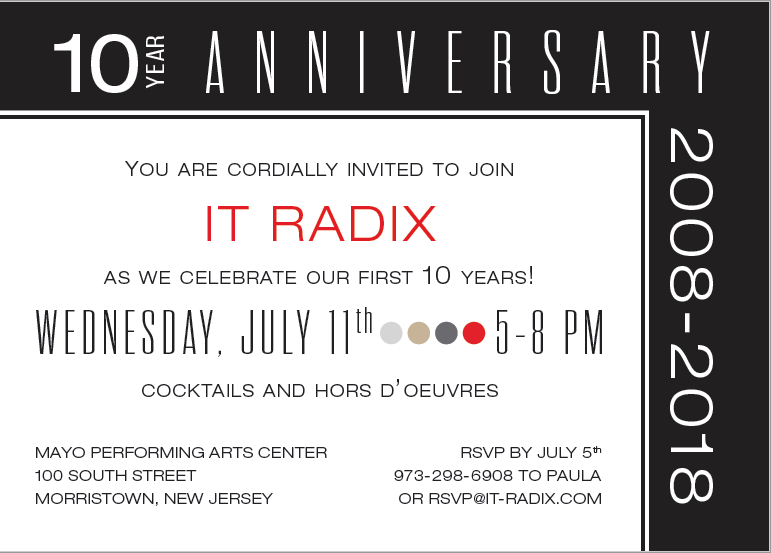 We hope you'll join us for our Ten Year Anniversary Celebration.
For the last decade, IT Radix has been providing New Jersey businesses with reliable, adaptable and impactful IT consulting and support services. We have made great friends and acquaintances along the way and are proud to celebrate our 10-year anniversary with our extended IT Radix family.
If you're tight on time, please feel free to stop by anytime in between even if it is just for a while.
We're excited to share this important milestone with you.
To register, please RSVP by July 5th by completing the form on the left. If you have any questions, reach out to Paula Stone at 973-298-6908 or email us.
Click here to view our past events.