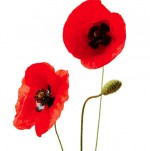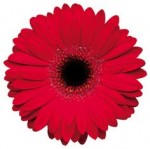 Amy – While I love all flowers and the beauty they bring to the world, Daisies are my favorite. They're cheerful and uplifting (I can't help but smile when I see them). Not to mention, they are perennials so you can count on them coming back year after year. Did you know they are actually two flowers in one, e
dible, and make up 10% of all flowering plants on Earth? There are two places in the area that have beautiful floral gardens—the Frelinghuysen Arboretum in Morristown and the New Jersey State Botanical Garden at Skylands in Ringwood.
Ashleigh – Sunflowers!
Cathy – I like many flowers but I'd say I most enjoy Purple Tulips because they remind me of my wedding day.
Christy – My favorite flowers are the Stargazer Lily and Red Geraniums!
Chuck – My favorite flowers are Roses!
CW – For some reason I really like marigolds.
Dan – My favorite flowers are orchids. There are so many different species, and they're incredibly good at adapting to their environment.
Doug – My favorite flowers are Hops! I occasionally brew my own beer—Verge's Venom!
Dylan – My favorite flowers are Chocolate Cosmos. They smell just like how you would expect and are fairly pleasant to look at.
Fred – Calla Lilies are amazing, and Hydrangeas are very beautiful.
Jandy – I LOVE flowers…they make my heart feel happy! I love planting Gerbera Daisies in my garden because they are so hardy. My favorite cut flowers are Yellow Tulips! They remind me of new beginnings, and spring is in the air.
Jim – I don't really have a favorite flower, but in honor of St. Patrick's Day, I will go with the Shamrock!
Jo Ann – My favorite flowers are Gerbera Daisies! They are just a happy flower and they last a long time. They come in such an array of colors…Love them!
Joe – My favorite flowers are Tulips.
Ken – Sunflower! Because they are so unique, and I recall travelling through South Dakota one summer years ago and just watching miles and miles of them as I passed by.
Kris – My favorite flowers are Daisies, because they were the first flowers my honey sent me!
Laurie S. – My favorite flowers are Fire & Ice Roses, especially when they are "just because roses." Knockout Roses are absolutely beautiful with a lot of maintenance.
Laurie T. – I think all flowers are beautiful. My favorite is the Sunflower. It is just so big and happy!
Marybeth – Spring flowers are my favorite—Tulips (I love white ones, in as big a bunch as possible); Lilacs (they remind me of my backyard when I was little) and Hydrangeas. Luckily they have a long bloom season, going right into the summer, and I have lots of them in my yard now!
Melissa – My favorite flower is the Calla Lily. They come in just about any color you could imagine. They were the staple flower at my wedding.
Mike – Since I'm the guy that doesn't know the difference between a Geranium and Uranium, I don't have a whole lot of experience with flowers. But never fear… I do still have a favorite: that little skunk from Bambi. He is so cute. How could he not be everyone's favorite flower?!?!? I even have a second favorite: Gold Medal Flour, since that's a flour you can turn into cookies.
Nina – For cut flowers, I love Carnations because they last so long. However, my favorite flowers are the ones my husband plants in our yard!
Pat – My favorite flowers are Purple Roses.
Paula – My favorite flowers are Roses.
Thomas – I'm not very familiar with my flower types; but if I'm buying flowers for anyone, I will always go for the most colorful bunch. The more colors the better.
Tom – Sunflowers…because they're tasty!
Tracy – White Daisies! They remind me of a warm summer day.
Zach – White Carnations are my Fraternity's official flower (Alpha Phi Delta) and are my favorite too.