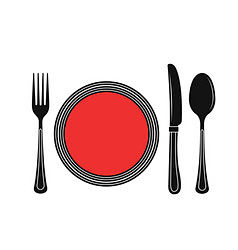 Amy – Brunch. I'm not much of a morning person and don't like to eat early, so I like having the choice of having breakfast food or lunch food when I do finally eat.
Cathy – Breakfast. I enjoy breakfast since there is a nice variety of quick things to "grab and go" versus sit down and enjoy...plus, I'm a morning person, so breakfast helps get me started right.
Christy – Lunch. It's the one meal that I usually do not have to cook… LOL
Chuck – Breakfast. It is so versatile you can eat it for any meal. Pancakes for dinner? Great! Omelet for lunch? Why not!
CW – Dinner. Hands down. It's the mealtime I do my best work in!
Dan – Lunch. Because of sandwiches!
Doug – Lunch.
Dylan – Dinner. Simply for the fact that it's the one time of day when I'm not eating with the clock ticking and can simply be in the moment and enjoy it for what it is—a pleasant end to a good day. 😊
Fred – Breakfast. On the weekends, breakfast is great with friends when we all have the time—sunny-side-up eggs with bacon and hash brown patties. Yum!
Jandy – Breakfast. Growing up in New Jersey, I LOVE diners and I LOVE breakfast! Especially, over easy eggs, rye toast and Taylor ham! This is a combo you can't get here in the Midwest.
Jo Ann – Dinner. It's always been my favorite. Most likely because I find it to be the most relaxing meal. For me, the dinner table is a safe place to catch up on the day with family, have meaningful conversation, and laugh at the day! The food is good, too… but it is purely because of who I am eating with!
Ken – Leftovers…anytime! Why? Because lots of things taste better on day two, it gives you the option of having breakfast for dinner, dinner for breakfast and everything in between, and it's a free lunch!
Kris – Breakfast. Usually I eat a bagel and coffee. But I could also say dinner is my favorite when dinner is actually breakfast food. Nothing like eggs and hash browns or pancakes to end the day!
Laurie S. – Dinner. Cooking a meal for my family not only gives me satisfaction but also allows us to sit down and have some conversation as well as good food.
Laurie T. – Dinner. That is when my family and I all finally sit down together and talk about our day. My daughters and I prepare the meals and love to cook just about anything. My favorite meals are the ones my daughters cook for me!
Marybeth – Dinner. I love dinnertime with the family. We make a point of sitting down together—even as the kids get older and the time gets later. It's worth the wait!
Melissa – Dinner. It actually varies by the days of the week; but on weekends, it is nice to have dinner with the kids. During the week, we eat dinner after they go to sleep. Now that the baby is eating solid foods, it's always fun to watch him try new foods. So far, he hasn't turned any food down yet! Liam on the other hand is the pickiest eater. No matter how much bribery I use, he still refuses to eat most foods. But it's very nice when all our of us are at the dinner table together.
Mike – Breakfast. While I don't routinely eat a big breakfast during the week, I do enjoy sitting down to a big breakfast on the weekend. It's also my favorite meal to cook. My kids tell me I make the world's best French Toast, but I think they are just telling me that so that I will cook for them. I have also been known to make a pretty OK "biscuits and gravy" (for a Northerner).
Nina – My favorite mealtime is one I don't have to make for myself. On Fridays, my daughter makes my breakfast; and I get take-out for both lunch and dinner. Makes it seem like a mini vacation. Cooking is overrated!
Pat – Dinner. Although, if Lasagna's on the menu, I'll eat it any time of the day!
Paula – Lunch. I love to eat a salad loaded with tons of colorful fruits and veggies. I actually prefer to eat lunch out, so I am not the one having to do all of the chopping and prep work.
Thomas – Dinner. I look forward to dinner every day. I can skip breakfast and lunch any day, but dinner is always the bookend to my day.
Tom – Dinner.
Tracy – Breakfast. I rarely take the time to eat a full breakfast on a workday, so perhaps that is why I enjoy that meal the most when I do have a sit-down meal. Also, there are more different breakfast food options on the menu usually when you eat out than other meals.
Zach – Breakfast. Everything is good at breakfast.