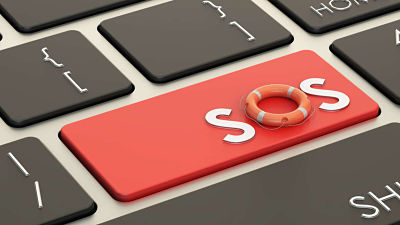 ---
Webinar
10-Minute Tech Talk:
How Office 365 Can Be a Lifesaver in the Event of a Disaster

Date:
Thursday, September 27
Time:
12:10pm to 12:20pm
(We will start at 12:10pm sharp)
Location:
The comfort of YOUR own office
We hope you'll join us for our next Tech Talk: How Office 365 Can Be a Lifesaver in the Event of a Disaster
We've all heard that when it comes to an IT disaster, it's not "if" a disaster will strike it's "when." Join us for 10 minutes on Thursday, September 27th, to find out how Office 365 can help you in the event of a disaster.
Watch and Learn from the comfort of your own office on Thursday, September 27 from 12:10pm to 12:20pm as we present… "How Office 365 Can Be a Lifesaver in the Event of a Disaster"
We will start at 12:10pm sharp. This is a 10-minute presentation, so please join the webinar early.
To register, please RSVP by September 25th by completing the form on the left. If you have any questions, reach out to Paula Stone at 973-298-6908 x809 or email us.
Click here to view our past events.