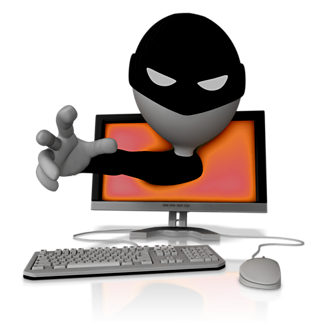 ---
Webinar
10-Minute Tech Talk (Times Two):
Cyber Security Tools & Office 365
on 10/25/18

Date:
Thursday, October 25
Time:
12:10pm to 12:30pm
(We will start at 12:10pm sharp)
Location:
The comfort of YOUR own office
We hope you'll join us for our next Tech Talk: Cyber Security Tools & Office 365
As you know, cybercrime is at an all-time high. Hackers are becoming more skilled and successful at infiltrating businesses to steal bank account and/or sensitive information. Join us for 10 minutes on Thursday, October 25th, to find out how to best protect your business against cybercrime.
This webinar will be 20 minutes long, but it's up to you to decide how long you want to stay. The first 10 minutes will be an overview of the cyber security tool you should have in place to prevent your business from becoming a victim. If your schedule allows, we would love for you to stay for an additional 10 minutes where we will demonstrate how these tools can protect yourself and your business from financial and reputational harm and liability.
Watch and Learn from the comfort of your own office on Thursday, October 25 from 12:10pm to 12:30pm as we present… "Cyber Security Tools & Office 365"
We will start at 12:10pm sharp. Please join the webinar early.
To register, please RSVP by October 23rd by completing the form on the left. If you have any questions, reach out to Paula Stone at 973-298-6908 x809 or email us.
Click here to view our past events.