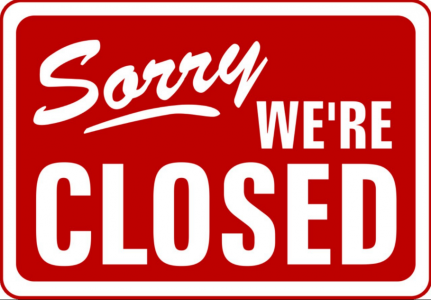 ---
Webinar
10-Minute Tech Talk:
How to Avoid a Day of Downtime
Date:
Thursday, May 17
Time:
12:10pm to 12:20pm
(We will start at 12:10pm sharp)
Location:
The comfort of YOUR own office
We hope you'll join us for our next Tech Talk: How to Avoid a Day of Downtime. Have you ever experienced a period of downtime--when your network is down and all work comes to a grinding halt?  Have you ever stopped to calculate what it actually costs you by the hour?  Well, we have!
Join us as we discuss your risks, best practices and specific steps required to be prepared in the event of a disaster. We'll discuss solutions available today to quickly get your business back up and running. Our team is here to make sure you never have to experience extended downtime, data loss or corruption--and never need to hang a "Sorry, We're Closed" for business sign on your front door.
Watch and Learn from the comfort of your own office on Thursday, May 17 from 12:10pm to 12:20pm as we present… "How to Avoid a Day of Downtime."
We will start at 12:10pm sharp. This is a 10-minute presentation, so please join the webinar early.
To register, please RSVP by May 15th by completing the form on the left. If you have any questions, reach out to Paula Stone at 973-298-6908 x809 or email us.
Click here to view our past events.