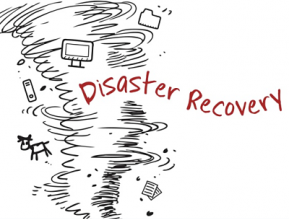 ---
Lunch 'n' Learn & Webinar
Disaster Recovery
Date:
Wednesday, September 27
Time:
12:00 to 1:30pm
Location:
IT Radix LLC
49 S. Jefferson Road
Whippany, NJ 07981


< or >


The comfort of YOUR own office
We hope you'll join us for our next Tech Talk: How to Prepare for a Disaster. We will discuss your risks, best practices and specific steps to be prepared for a large or small disaster. We'll demonstrate real-time one of the many solutions available today to quickly get your business back up and running after a disaster. We are here to make sure you never have to experience extended downtime, data loss or corruption.
Join us at our office, or… if your schedule won't allow you to get away, we invite you to Watch'n'Learn from your office. To register, please complete the form on the left and indicate whether you'll be joining us for lunch at our IT Radix office in Whippany or watching from the comfort of your own office. Please RSVP by September 25th.
As always, there is no charge for the Lunch'n'Learn. We'll provide a light lunch. However, if your schedule has changed after registering, we'd appreciate it if you'd let us know, so that we may give an accurate count to the lunch caterer.
If you have any questions, feel free to reach out to Paula Stone at 973-298-6908 x809 or email us.
Click here to view our past events.